Working from home will bring independence

Working from home on the internet is one of the best decisions I have ever made in my entire life and I am loving it. There is no feeling like being your own boss, making your own money, working at your own pace and not hearing the the bullying that are sometimes directed at employees. These are some of the advantages of working on line.

I wondered at times why I did not begin this before, but I guess it is better to start than never. I would encourage anyone to do the same. To begin, It will take extra energy and time, a few dollars and of course dedication. It will work out very good for you at the end.

After wasting some money and wasting time on some of the work at home programs online, I finally landed on four of the best sites that are legitimate and they are now bringing in my income on a monthly basis.
I am finally satisfied that working from home online with these sites will make my dreams continue to come through.

I am not a selfish person, so I am taking time out to share the following work at home programs with you and hope that your dreams will also come through. 

Sitesell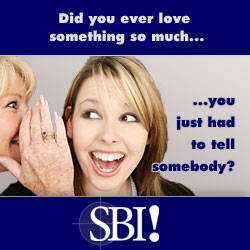 ---
My Sitesell website gives me the opportunity to feature Ads from Google AdSense from which I earn and is paid every month.  So if you have a website, I advise you to join Google AdSense to advertise. It will be very rewarding for you.
---
---
I advertize for Amazon
The above working at home websites allow me to work anytime and any hour. This is good enough for me! How about you? Why not give them a try?

Return from working from home to home page

Ann-Marie Bulgin-Graham, owner of Medicinalherbs-4u.com is a participant in the Amazon Services LLC Associates Program, an affiliate advertising program designed to provide a means for sites to earn advertising fees by advertising and linking to amazon.com.
I am also an affiliate of Vida Divina Products, whose mission is to provide the highest quality health and wellness solutions for our customers, helping them achieve and maintain a healthy lifestyle. 
Update February 28, 2020